Finally, local flights have resumed.
Get Ready to

Book your Flight.

FAAN are advising all passengers to

book their flight online

and should arrive at the airport at least 3 hours before their flight to ensure they don't miss their flight! In other words, due to COVID-19, expect more safety checks.
STAY SAFE!

Pay online using your debit card or via bank transfer to avoid physically visiting the banks.

. Click Here Book Flight Online Now
Arik Air, Air Peace and Dana Airways are ready to transport travelers to their various destinations.

Below are some Travel Deals: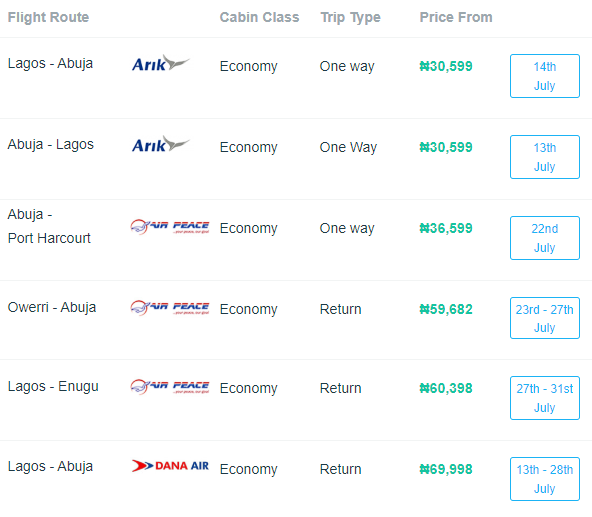 If you have any questions or Need Booking Assistance, do not hesitate to contact us.
#WashYourHands #MaskUp #StaySafe